About Us
CLS is built on the foundation of the relationships we have created with our community, customers and employees. As we've grown over the past decade, we've put together a team that is driven by diligence, craftsmanship and a passion for what they do. We truly believe that collaboration is the key to success and are committed to working with our clients to see their vision for their outdoor living space brought to life.
Our Story
CLS Landscape Supply was founded in 2009 as part of a university project on entrepreneurship and has since grown to become one of Cochrane and Calgary's premier landscape suppliers. Our first location in Cochrane inspired our name, Cochrane Landscape Supply and since we've grown we have shortened it to CLS Landscape and now offer construction services along with selling supplies at our three locations.
Over a decade later, we've grown into a successful business centred around empowering others in our community and providing welcoming experiences to both customers and staff. Early on we realized that our business is built on more than the products we supply. It's about building lasting relationships with our customers, teams and communities through guidance, collaboration and welcoming experiences. We get just as excited about your projects as you do and empower you to make your ideas come to life no matter how big or small.
We take pride in our work ethic and being the knowledgeable professionals who are leading our industry. We are a locally owned, family-operated business and a promise to go above and beyond to make your ideas come to life. We're ready to work with you!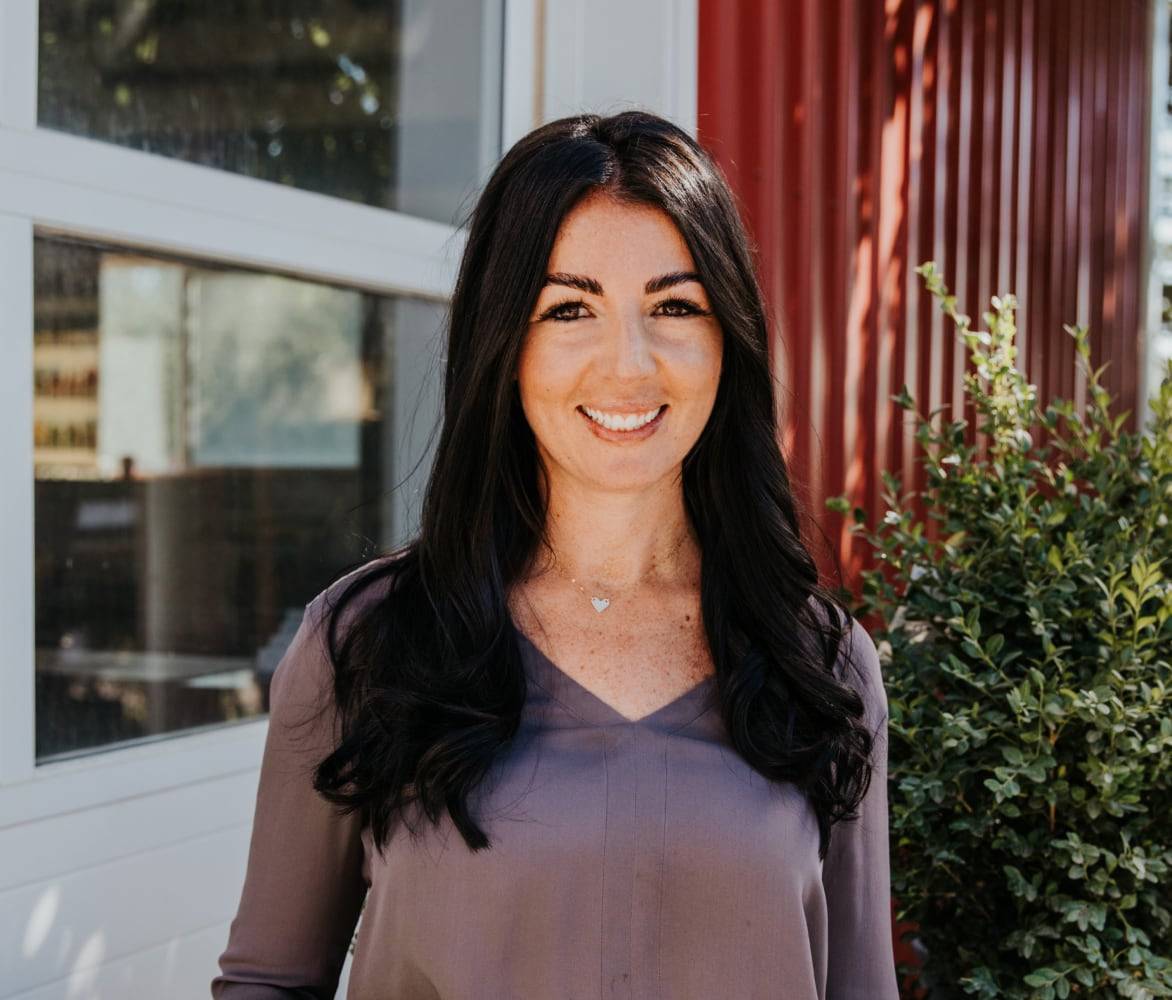 Janelle Leary
President & Founder – BBA, BBE
As one of the founders of CLS, Janelle has been leading the team since they started. She focuses on the management of CLS, but don't be surprised if you see her hop in the loader to help load up some mulch in the yard. Janelle loves collaborating with clients and working with the CLS team to exceed customer expectations. One of the favourite parts of her job is seeing a customer's vision come to life. Behind the scenes, Janelle makes sure that everyone on the CLS team feels like part of the family. One of the best pieces of advice Janelle says she ever got was that discipline equals freedom. That's why when she's not working hard at CLS she enjoys travelling the world and raising her three kids with her husband and business partner Cooper.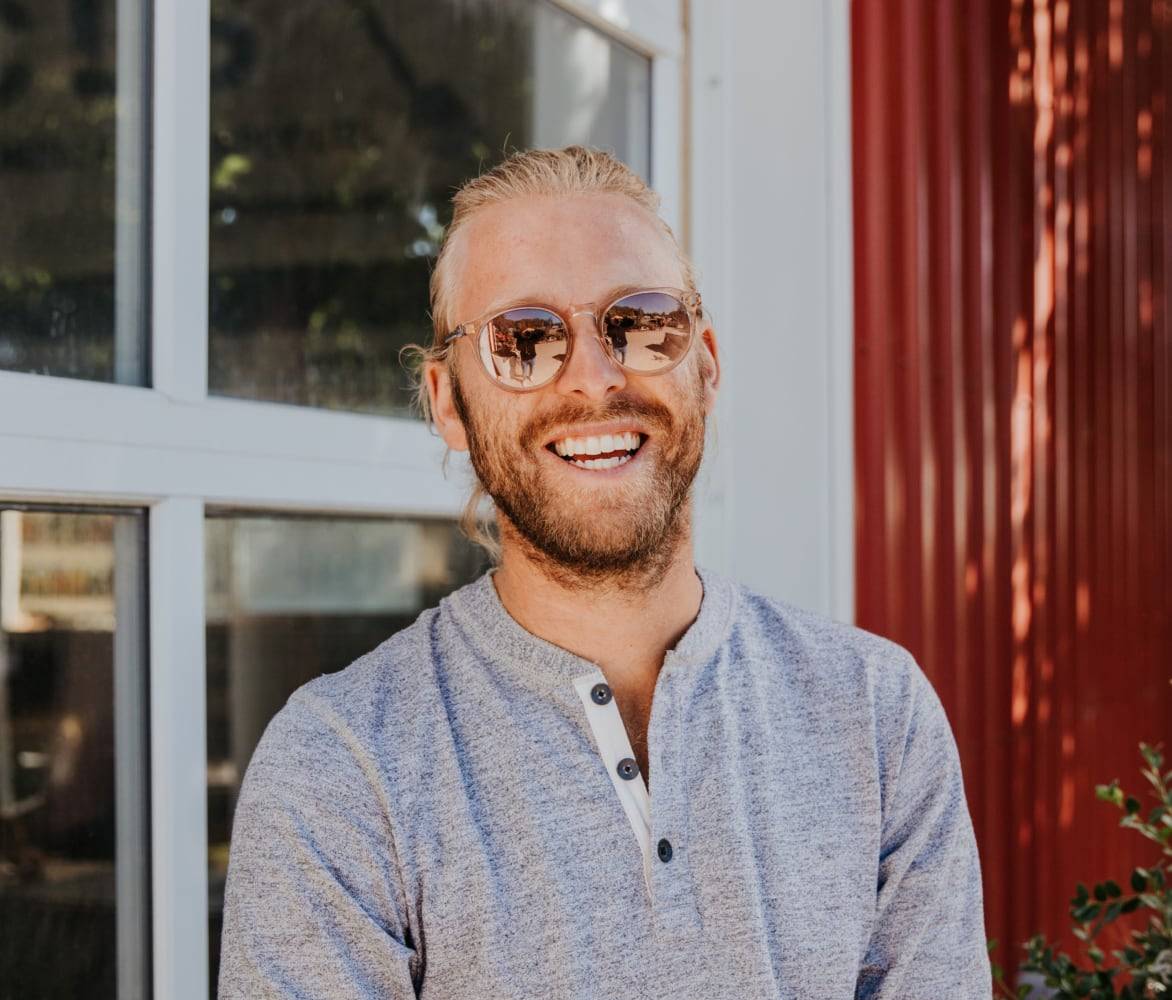 Cooper Leary BBA, BBE
Vice President & Founder
As a self-proclaimed CLS superhuman, Cooper shares his love of providing world-class customer service with CLS co-founder and his wife, Janelle. Together they're a customer service power duo and proud parents to three girls. You can find him in all parts of the business: on-site with the construction crew, working with clients in the office or helping Janelle with management. When he isn't fulfilling his role as the funniest CLS team member you can find him enjoy golf or travelling with his family.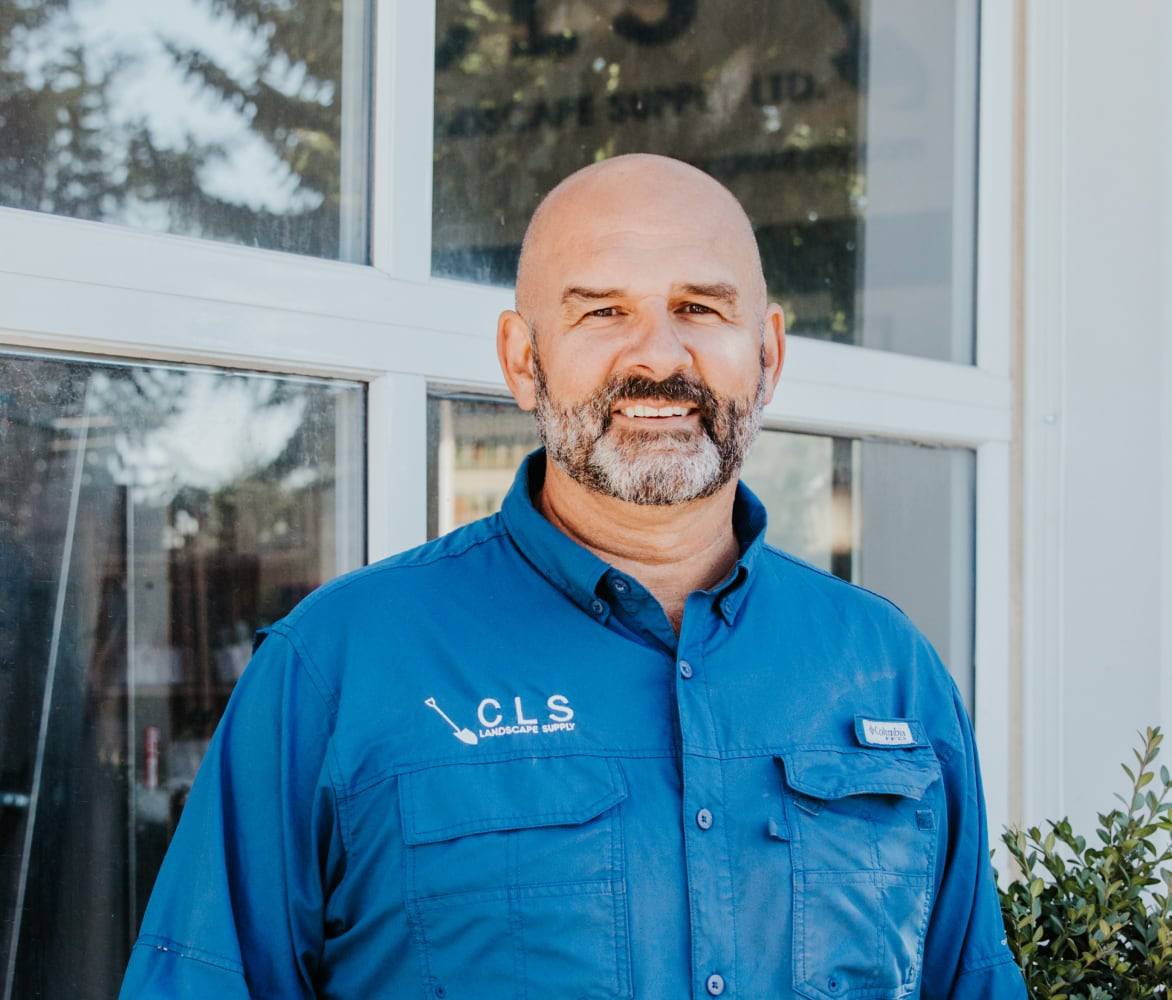 Scott Flegel
Construction Manager
Everyone has 'a guy' they can rely on for all things construction. With over 25 years of experience in construction project management, Scott is our guy. He manages all aspects of install operations, construction staff, equipment and client interaction on projects. He loves helping clients discover the full potential of their outdoor living space and then working with them to make it a reality. When he isn't at CLS, Scott enjoys spending time hitting the slopes or boating with his wife and twins.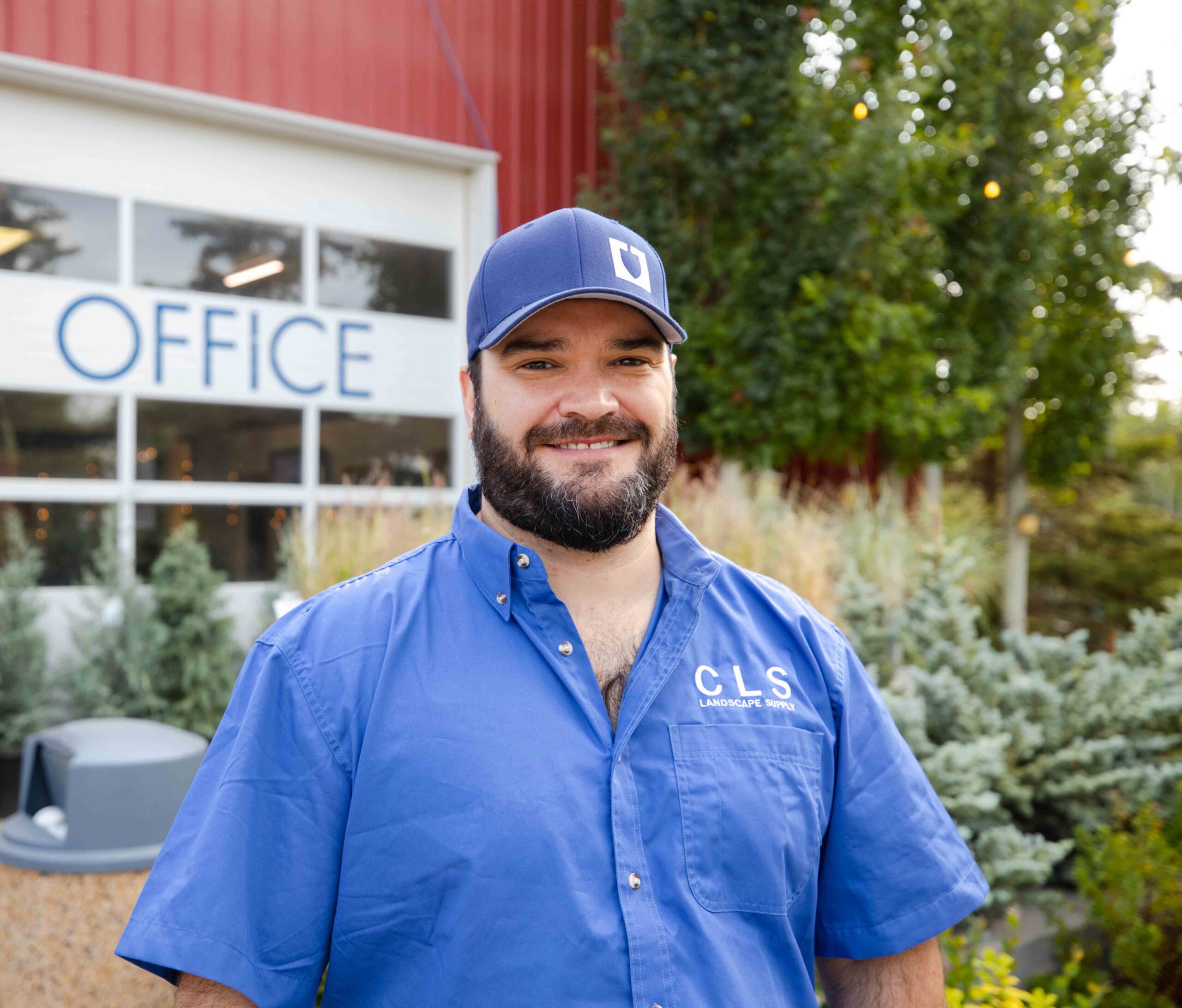 Luke Newsom
Construction Sales
As a sales team member, Luke brings a trove of experience from his diverse background as a Stone Mason, Carpenter, Landscaper, and Construction Manager. His passion? Turning your landscaping dreams into realities!  But Luke isn't just about stones and sod. Away from the yard, he's an adventurous spirit, dancing his way into competitions, guiding thrill-seekers on white water rafting trips, and lending a helping hand at a wildlife hospital.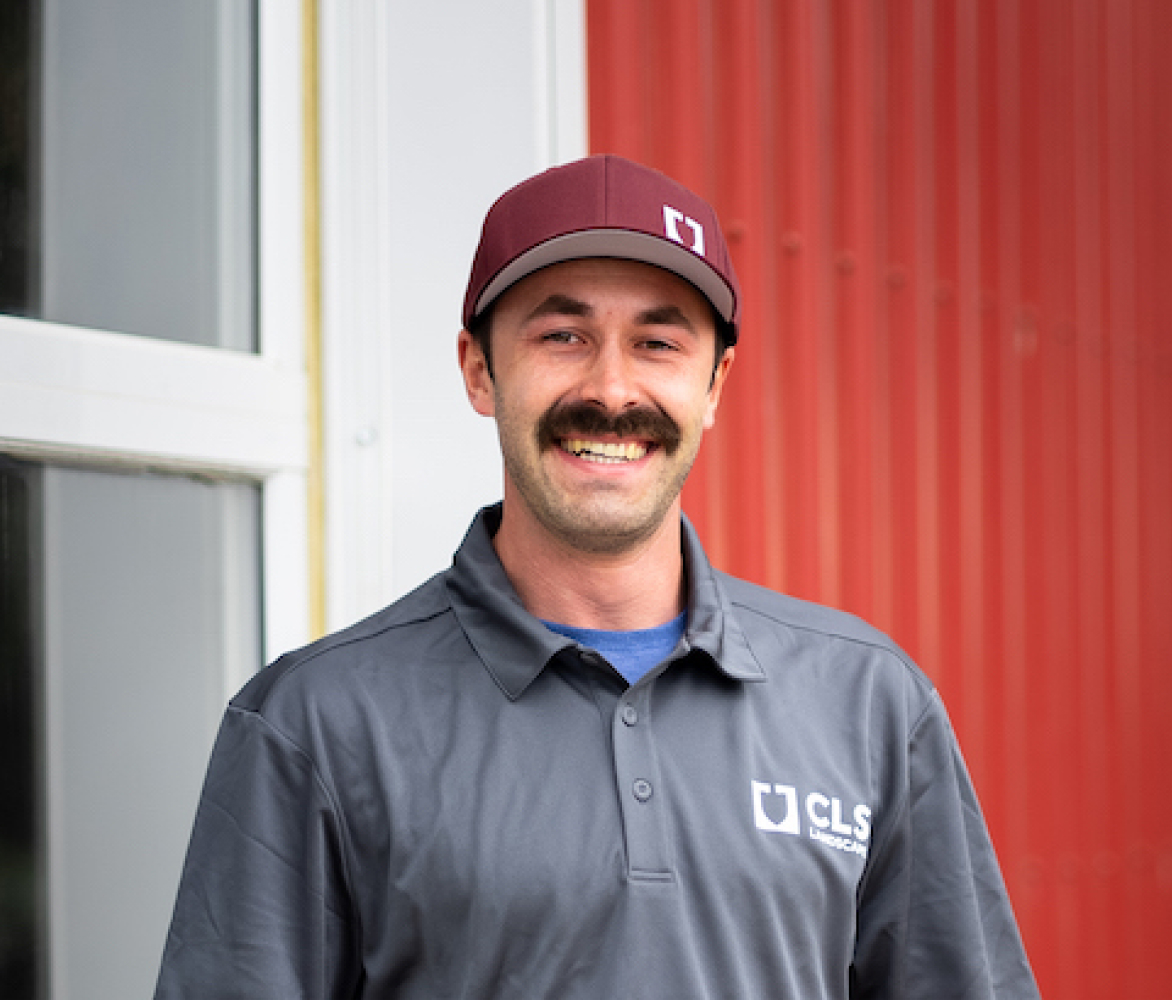 Jordan Kinnon
Sales Manager
Jordan oversees site activities and facilitates safe and efficient operations at CLS. He brings with him over a decade of experience in the construction industry and has a BSc in Construction Project Management from SAIT. Jordan has been with CLS Landscaping for seven years and works directly with customers bringing forward ideas and know-how to help our clients achieve their outdoor dreams. His love for the outdoors extends beyond his work – he also loves camping, hunting, skiing, dirt biking and spending time with his young family.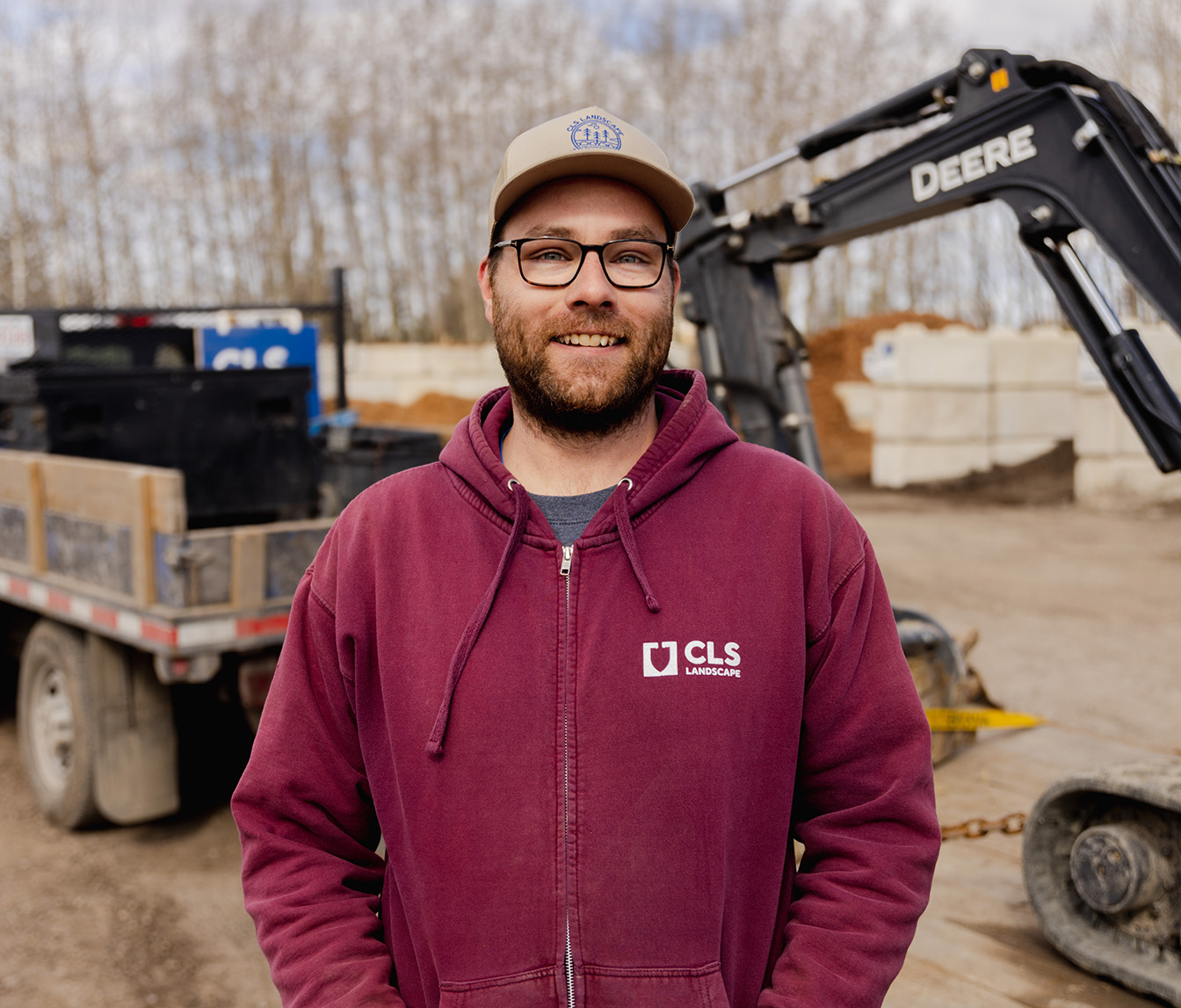 Paul Jansen
Project Manager
Paul brings over 12 years of landscaping experience to CLS Landscape Construction. He started as a labourer and moved his way up the ranks and joined CLS as a foreman before moving on to his current role as our project manager. He was born and raised in Calgary, so naturally loves mountain sports like snowboarding and hiking as well as golf and spending time with friends, family, and his fur child. He loves turning a client's dreams into reality and enjoys seeing the before and after of a well-executed landscape plan. Working outside is an added perk of the job!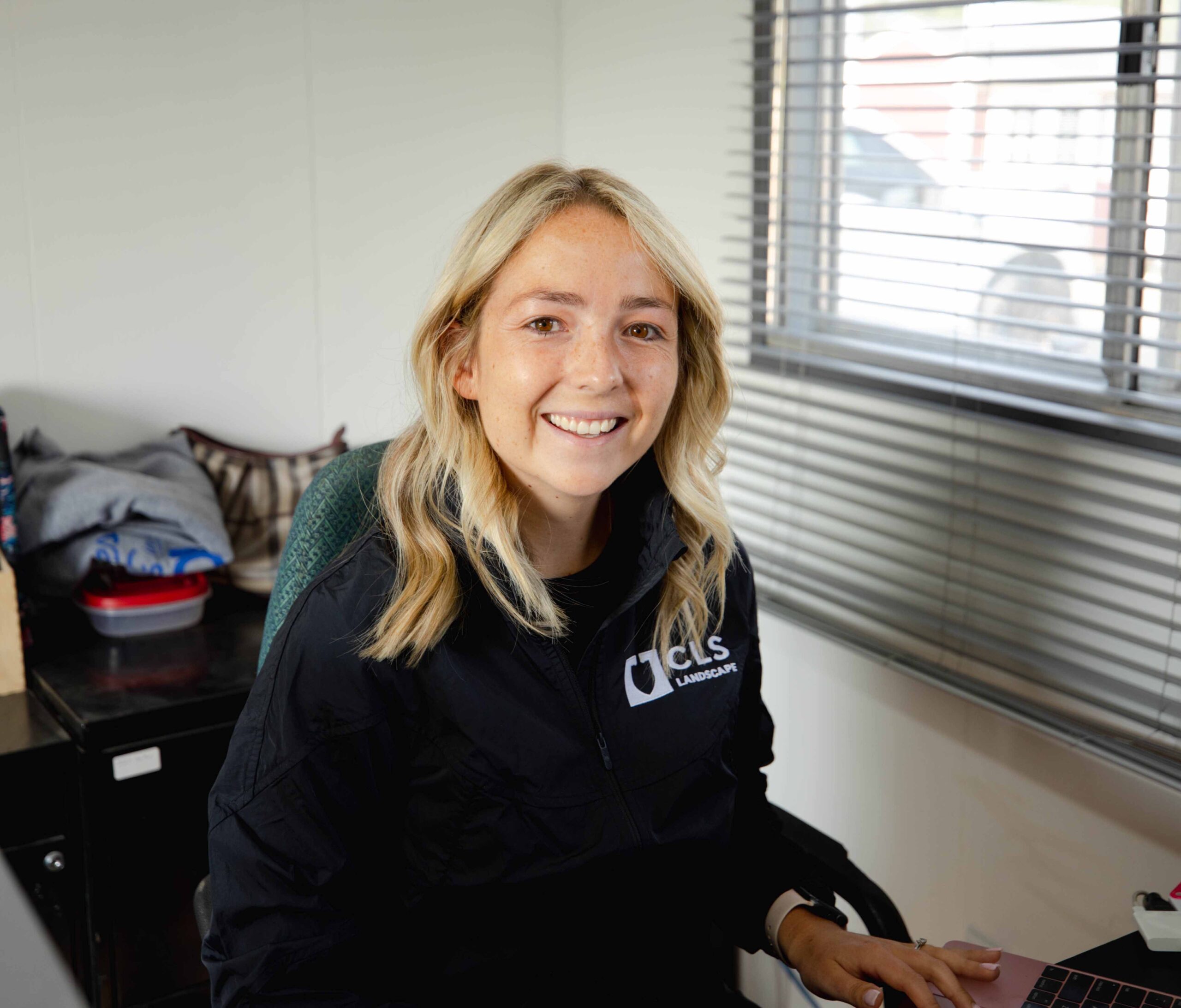 Julie Pratt
Business Analyst
Julie works closely with Cooper and Scott on our landscape construction projects. She communicates with clients on a daily basis to arrange meetings, answer questions and provide updates. Julie loves connecting with people, listening to their vision, and watching the plans come to life. Her background is in Business Administration, Merchandising & Marketing, and she worked a few summers with our Supply team, giving her an in-depth understanding of our products and a keen eye for aesthetics that she uses to help create beautiful outdoor landscapes. The best advice she's ever gotten is to never stop learning — and we'd agree!
Careers with CLS
If you're outgoing and like taking that extra step to build relationships and empower others to reach their goals we want you on our team! We are looking for hardworking and knowledgeable professionals who will work with clients to guide and get them excited about their landscaping project and the process behind it.
Apply today by emailing info@clslandscapesupply.com